Hello everyone!
My name is Juan Valenzuela and I work for a specialized children's shoe store that focuses on helping children with "complicated" foot shapes as well as foot and leg problems, but we provide regular shoe fittings as well. I have been fitting children's shoes and orthotics for the last 10 years, and I handle approximately one hundred shoe fittings/try ons per week.
Parents across the country are increasingly ordering their children's shoes online—unfortunately, without the benefit of proper shoe fittings—because most specialty children's shoe stores nationally are closing their doors.
As a fitter, my mission is to provide your child with the best fit possible.
I created this site primarily to provide an effective platform to showcase the benefits and limitations of properly and improperly fitted shoes among children.
Bones in children are not entirely developed. If a shoe is not properly fitted, then the body's biomechanics can be altered. Therefore my webpage is primarily an advisory or a recommendation on effective care for children's feet. I will achieve this through sharing my personal experience based on everything that I have learned over the years.
Have you taken your child to your medical professional due to flat feet, rolled ankles, toe walking, knocked knees, and were told that your child will eventually "outgrow" his or her foot condition? Please note that early intervention in children is key to prevent the condition from getting worse.
There are certain shoe styles that will help treat and prevent the foot issues mentioned above by allowing your child to walk and run straighter, improving your child's overall posture.
Parents need to understand that not all children can wear all shoes. With my years of experience fitting shoes, I can tell when a child walking by me has had their shoes fitted properly.
The fact that I work for a store where I do not get paid commission or receive any incentives allows me to focus on providing the customer with the best fit possible. Why am I emphasizing the importance of fitted shoes? Children that wear improperly fitted shoes can suffer severe foot, knee and back problems. To avoid problems with bunions, blisters, calluses, painful tendonitis and even inflammation of the growth centers of the bones, proper fit is imperative.
I always recommend that parents take their children to be properly fitted for shoes at their local shoe store. However, many department store employees work on commission. Their primary goal is to make a sale. So please take this into consideration when you shop. Independent stores will usually have the most experienced shoe fitters while department stores will usually have salespeople. If you don't have a children's shoe store in your area that you trust, I am going to show you the simplest, yet most effective way to measure your child's foot size from home and a selection of the best fitting shoes for children.
Cheers,
Juan Pablo
Founder of : fittingchildrenshoes.com
email. fittingchildrensshoes@gmail.com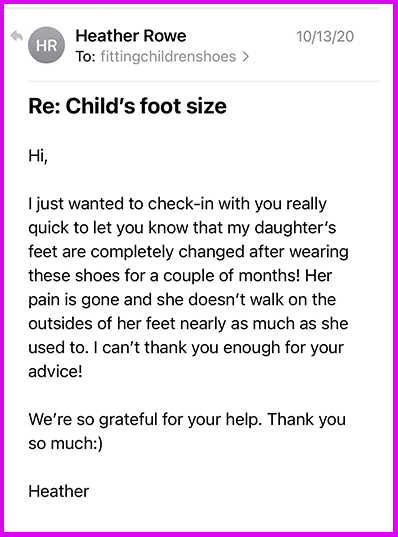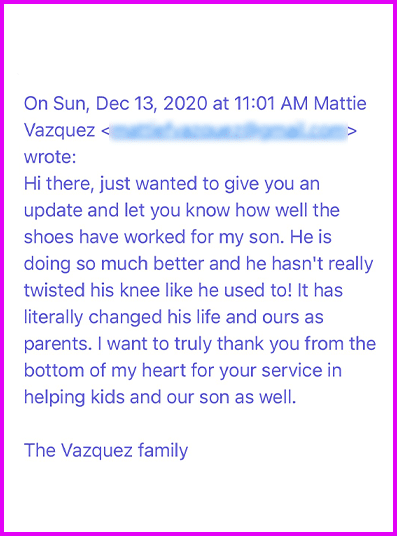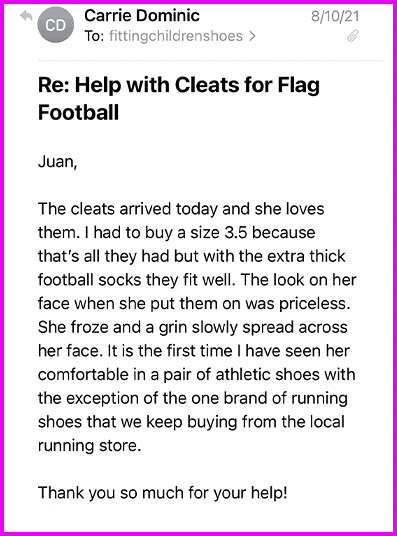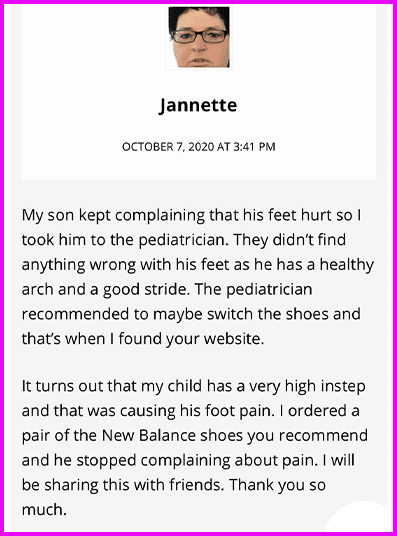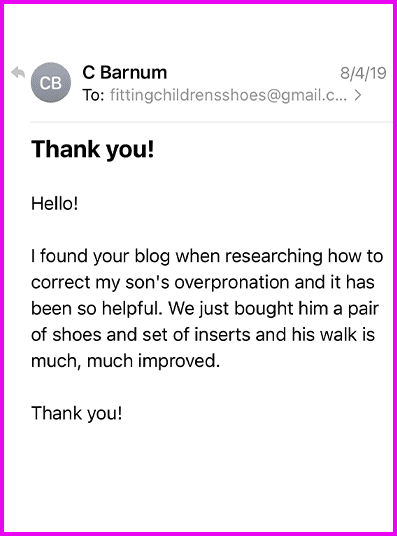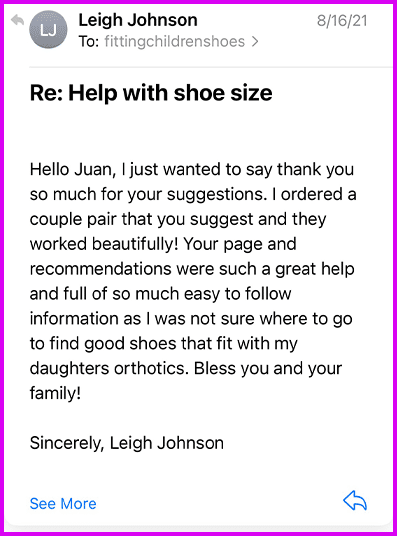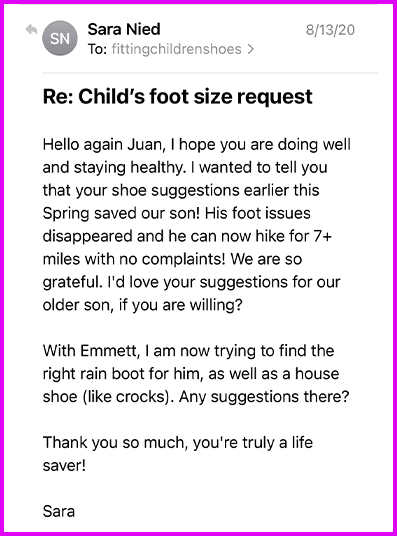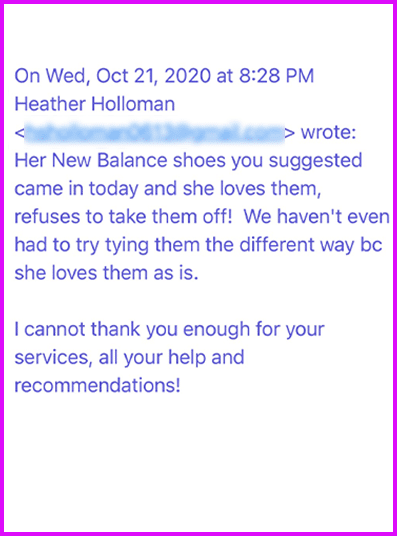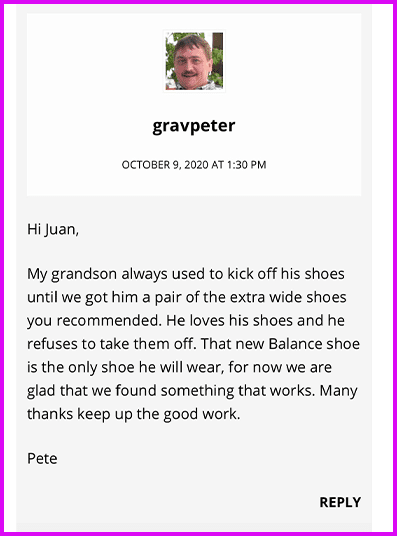 If you wish to support the work of Fitting Children's Shoes, you can Donate Here Your support helps ensure that families around the world can find the correct shoes for their children, regardless of their foot shape or condition.