The Best Wide Baseball Cleats for Kids ⭐⭐⭐⭐⭐
I only review shoes that I have fitted before, since that is the only way for me to tell how well-made the shoes are, the amount of support that they provide, and how they fit.
I have been working for a specialized children's shoe store for over 10 years now that focuses on children with foot and leg problems, but we provide regular shoe fittings as well. Over the years I became familiar with the best baseball cleats for kids with wide feet.
When children play baseball, they put extra pressure on their feet and knees by accelerating quickly and sliding. If they are not wearing the correct pair of cleats, this increased impact may not only end up not only hurting their feet, but also make them more prone to injuries.
This cleat is also available in wide (W) widths so make sure that you order the correct size. If you provide your child with a pair of baseball shoes that are too narrow, your child might end up developing all sort of foot issues such as blisters, calluses, and corns.
This cleat will fit children from ages 4 to 5, all the way up to big kid sizes ranging from 8 to 12. The price of the shoes is also very reasonable considering their exceptional quality.
——————————
Style: Kids' Baseball 404V4
Cheapest Place to Buy: New Balance
Rating: ⭐⭐⭐⭐⭐
Fits the Following Foot Shapes: Medium – Wide — Extra Wide —High Insteps
What Shoe Size to Order? Order a whole size larger (0.7 inches or 1 centimeter)
The midsole of the baseball cleat I recommend provides exclusive protection from any kind of shock or foot injury. If your child happens to fall while playing baseball, these cleats are designed to disperse the impact on their feet thus protecting the feet or toes from fracture or serious injury.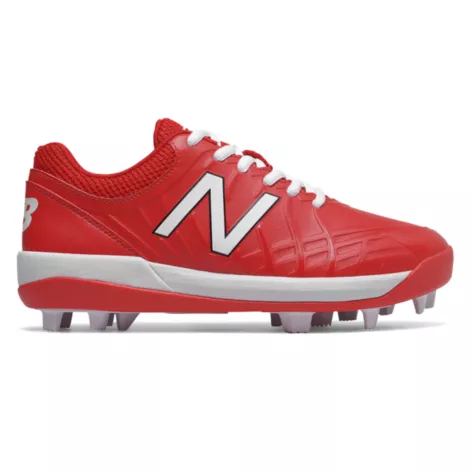 Additional Colors AvailableCheck Price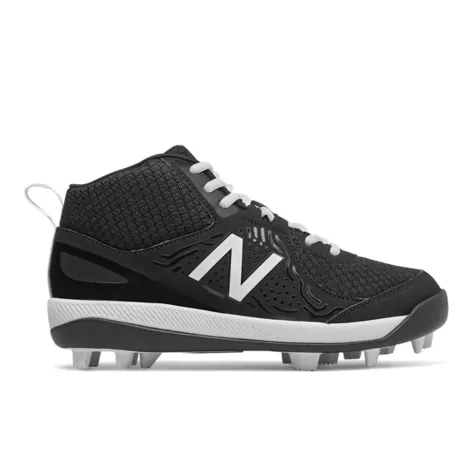 Additional Colors AvailableCheck Price
Additional Colors AvailableCheck Price
Please make are sure that you select the wide width option (W), when choosing any of these shoe styles.
In order to allow for growing room, I highly recommend that parents order this baseball cleat a whole size larger than the size their children's feet measure. This translates to 0.7 inches or 1 centimeter of space between your child's longest toe and the end of the shoes.
——————————
Have you tried a particular baseball style that has worked well for your child with wide or extra wide feet? Please share your findings below so other parents can benefit from them.